Stylized Free Pub Mini Pack
A downloadable asset pack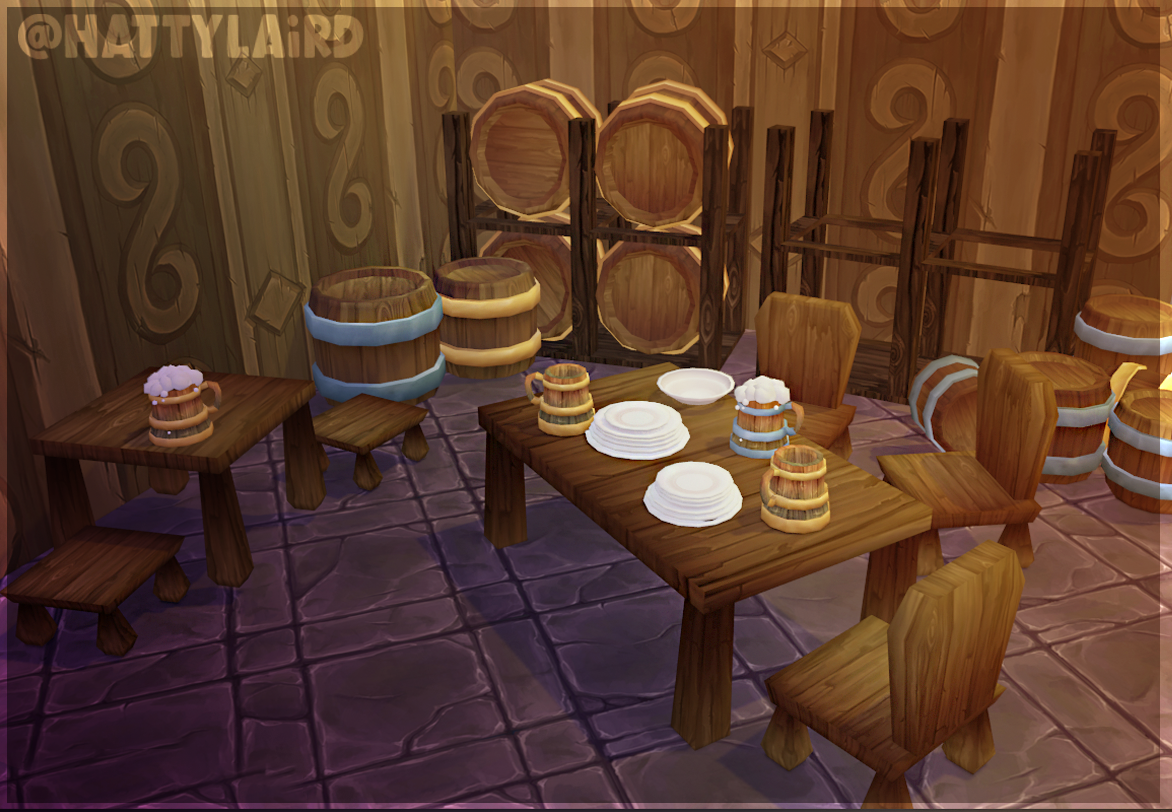 27 SET PIECES INCLUDED INSIDE:
Stool
Chair
Tables x2
Empty Tankard x2
Full Tankard x2
Barrel Stacks x6
Barrels x2
Barrel Racks x2 (full)
Barrel Racks x2 (empty)
Plate Stacks x3
Plates x2 (small + large)
Bowls x2 (small + large)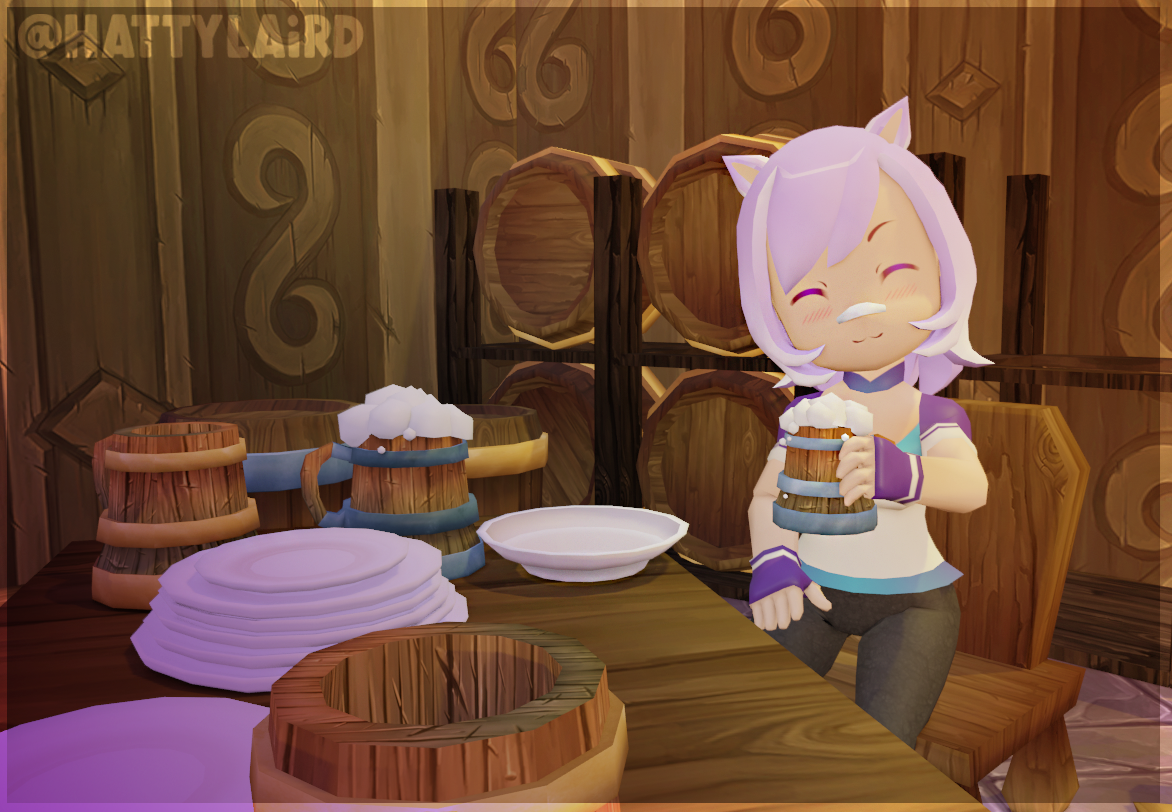 This is a .blend file for using in fun projects, and game development.
It has one collection with 27 low poly items in a 'painted' style.
Naturally, modifications and changing colours etc are ok! :)
I'd love to see how you use this.
This item has no bones or rig. Character, wallpaper, flooring in preview is not included. Only the furniture is part of this set.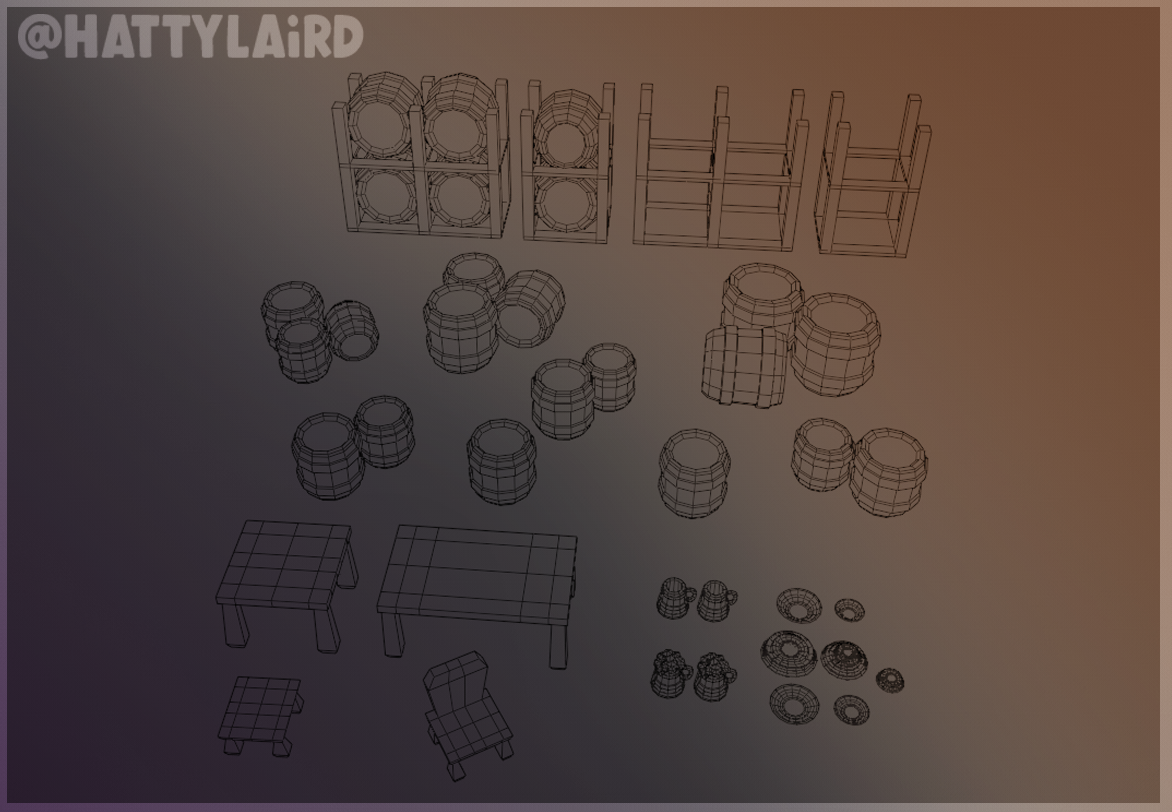 This is a blender file → includes .blend which can be used in unity, godot, etc.
Use for personal or commercial use, or just practicing! Have fun.
DO NOT SELL ITEMS. DO NOT SELL THE BLEND FILES!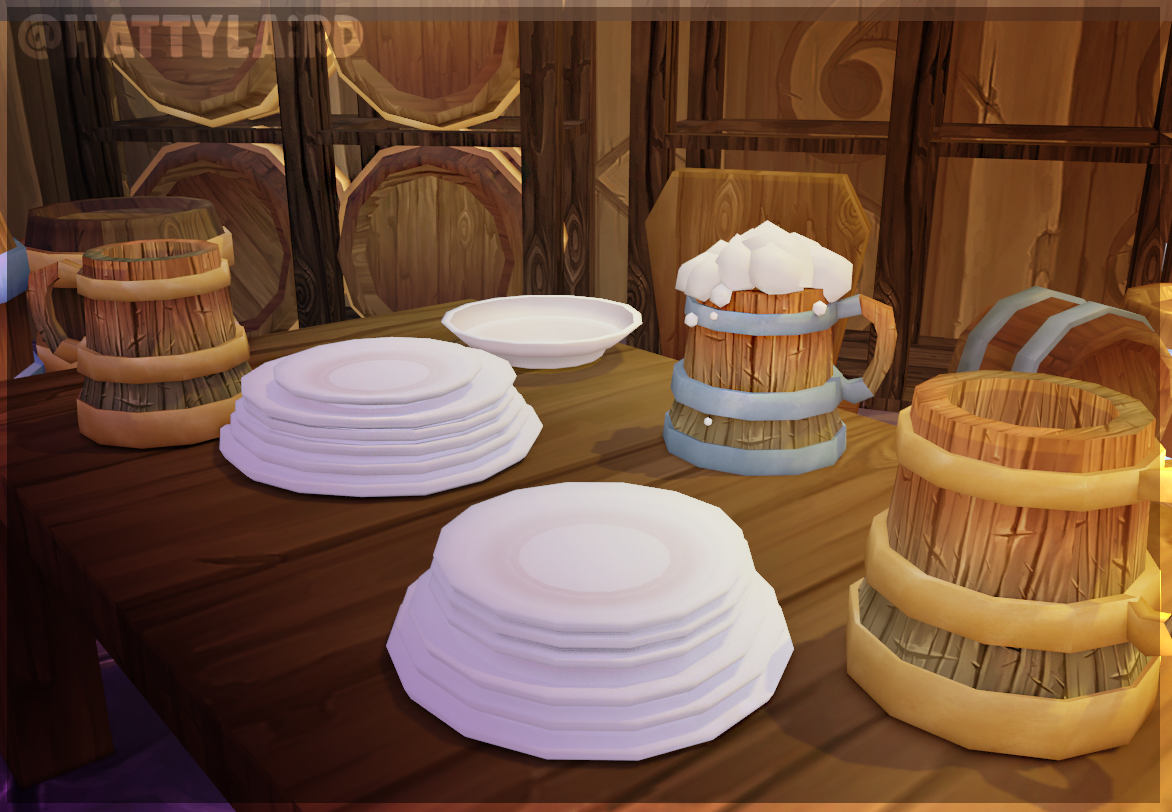 Items have all been 'set' for Unity, with scale, transform etc.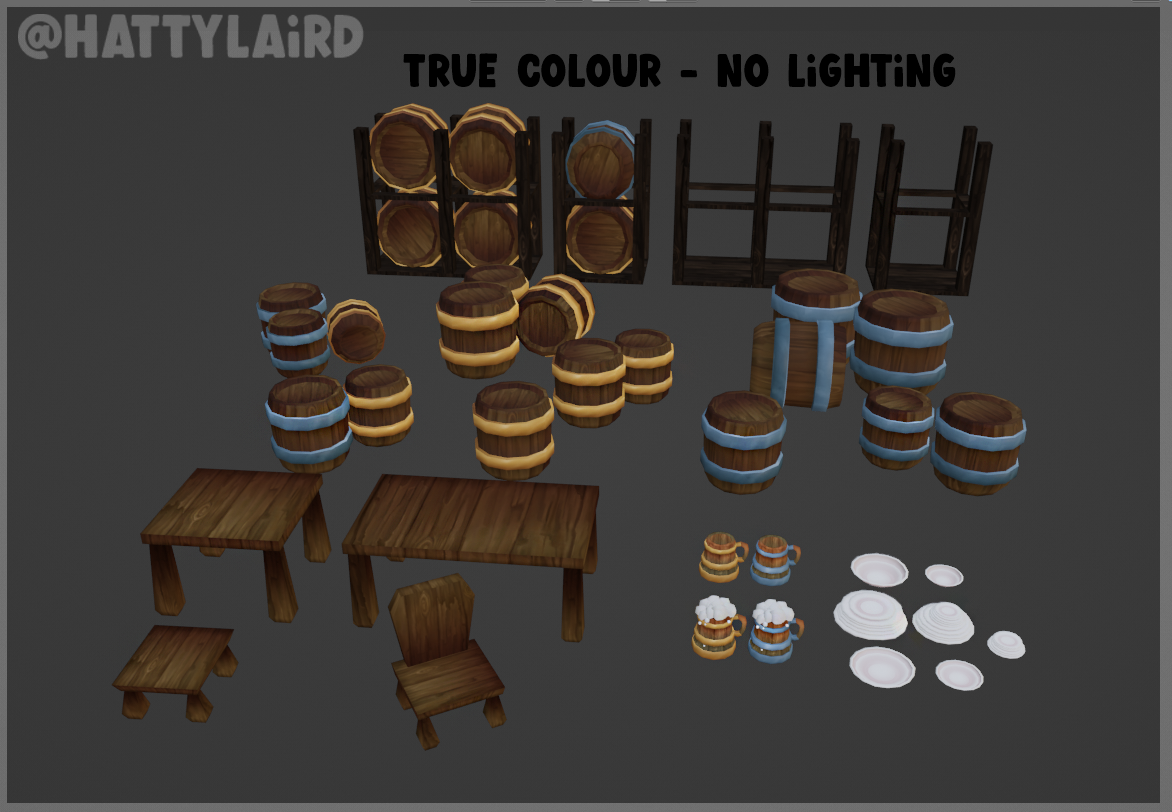 I am still developing a fun style, so please if you have any trouble, just message me and I'll to get back within 24 hours! Thank you for your generous comments and support.